Women needed to join the latest Huon She Shed build project as labourers' assistants. An amazing opportunity to learn practical building skills under the helpful guidance of our licenced builder Will. We need 2 teams of 5 to help with erecting wall sheets.
There will be other opportunities to assist at the shed over the next couple of months too.
*Members only apply please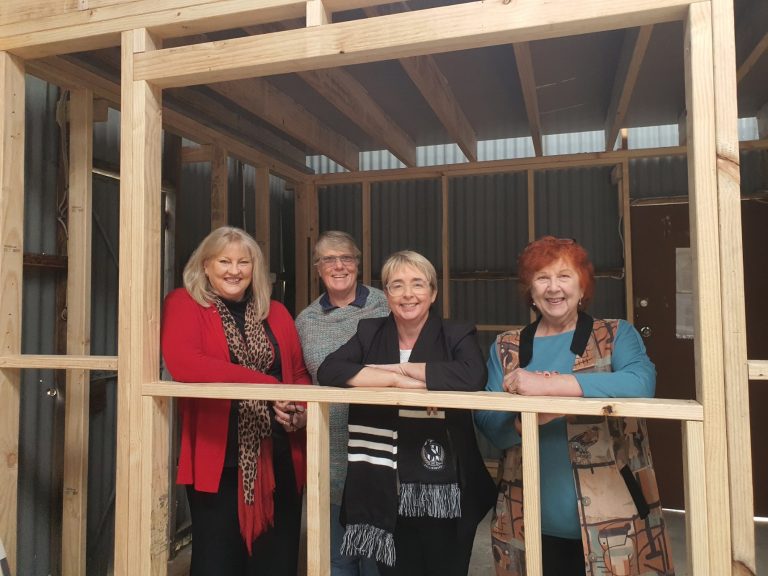 Had a lovely Shed visit from Michelle O'Byrne MP,  today, accompanied by Toby Thorpe, Deputy Mayor.  We had the opportunity to show Michelle and Toby the progress being made inside!    
Michelle is from the Bass electorate and is the Shadow Minister for Women, Shadow Minister for the Prevention of Family Violence and also 
Opposition Whip
Shadow Minister for Police, Fire & Emergency Management
Shadow Minister for Aboriginal Affairs
Shadow Minister for Heritage, the Arts & Creative Industries
Michelle provided us with further insight to potential sponsorship opportunities and showed genuine support for and interest in the project and our fundraising efforts.